P450TTLFW PowerPoint Table Top Freezer or Fridge
Powerpoint
Register Your Warranty Here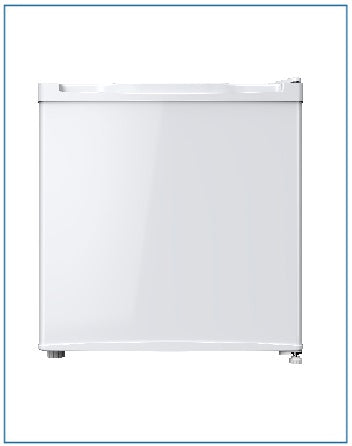 Model No: P450TTLFW(MR50B)

EAN: 5391503416746
All in one Freezer or Fridge.**
Switch from Freezer to Fridge for multi-purpose use.
Temperature range for
  Fridge setting  +5 to + 1
  Freezer setting  -15 to -24
Reversible door
Adjustable front feet
Net capacity Total(L) 31
Mechanical Temperature Control 
Dimension (Net/)mm 474×447x496
A tray is included for collecting water and melting frost when switching to refrigerator mode.
Useful Links:
** The energy label supplied is for the Freezer function only. There is currently no dual-purpose testing process. This will be updated when available.